---
2020
Multi-platform social experience
"The Last Dance,"
is an Emmy award winning docu-series originally airing on ESPN which followed Michael Jordan and the Chicago Bulls' 1997-98 championship season. The series offered a reprieve from the COVID-19 pandemic resulting in halting all live events and sports which we realized early on that the series would likely gain an even larger audience than originally predicted. Jordan Brand approached our team needing a way to leverage this cultural event to not only celebrate MJ but also inspire consumers and make them feel connected to basketball culture during a time when they needed it more than ever—from this the concept for
"The Encore,"
a mini series following the airing of each episode was born.
Hosted by Sage Steele from ESPN,
"The Encore"
continued the conversation from the previous night's episode of
"The Last Dance"
by offering insights and commentary all things Air Jordan. Featuring exclusive interviews with NBA superstars and the biggest names in music and film, each episode of
"The Encore"
dug deeper into Michael Jordan's legacy and influence on sports, their own careers, and basketball culture.
The mini-series was broken up into four unique social content franchises: a Twitter Livestream Takeover, The Encore Recap Instagram Live Show, and two weekly supporting content series: The Family and
#INMYJs
(a user generated content call to action).
Featured guests included: Spike Lee, DJ Khaled, Carmelo Anthony, Mark Wahlberg, Blake Griffin, Teyana Taylor, Ray Allen and Fat Joe.
---
The project was recognized at the 13th Annual Shorty Awards for the categories:
Bronze Distinction in Sports, and

Audience Honor in Sports
---
"For us, it's not only about connecting with the next generation; it's about supporting, strengthening and investing
in them."
—Craig Williams, Jordan Brand president
---
Key Results:
On Twitter, #TheLastDance was the #1 trending topic on Twitter in the US, with 25 out of 30 top trends related to the series.

8.5M Livestreams

21M Video Views

10M Engagements

92% increase in Jordan Brand mentions compared to month prior

$20M in direct sneaker sales and pushing brand to record setting revenue for FY20 and FY21
---
Role // Art Direction, Visual Direction, Design Execution
#INMYJs
2020—21
UGC Submitted Content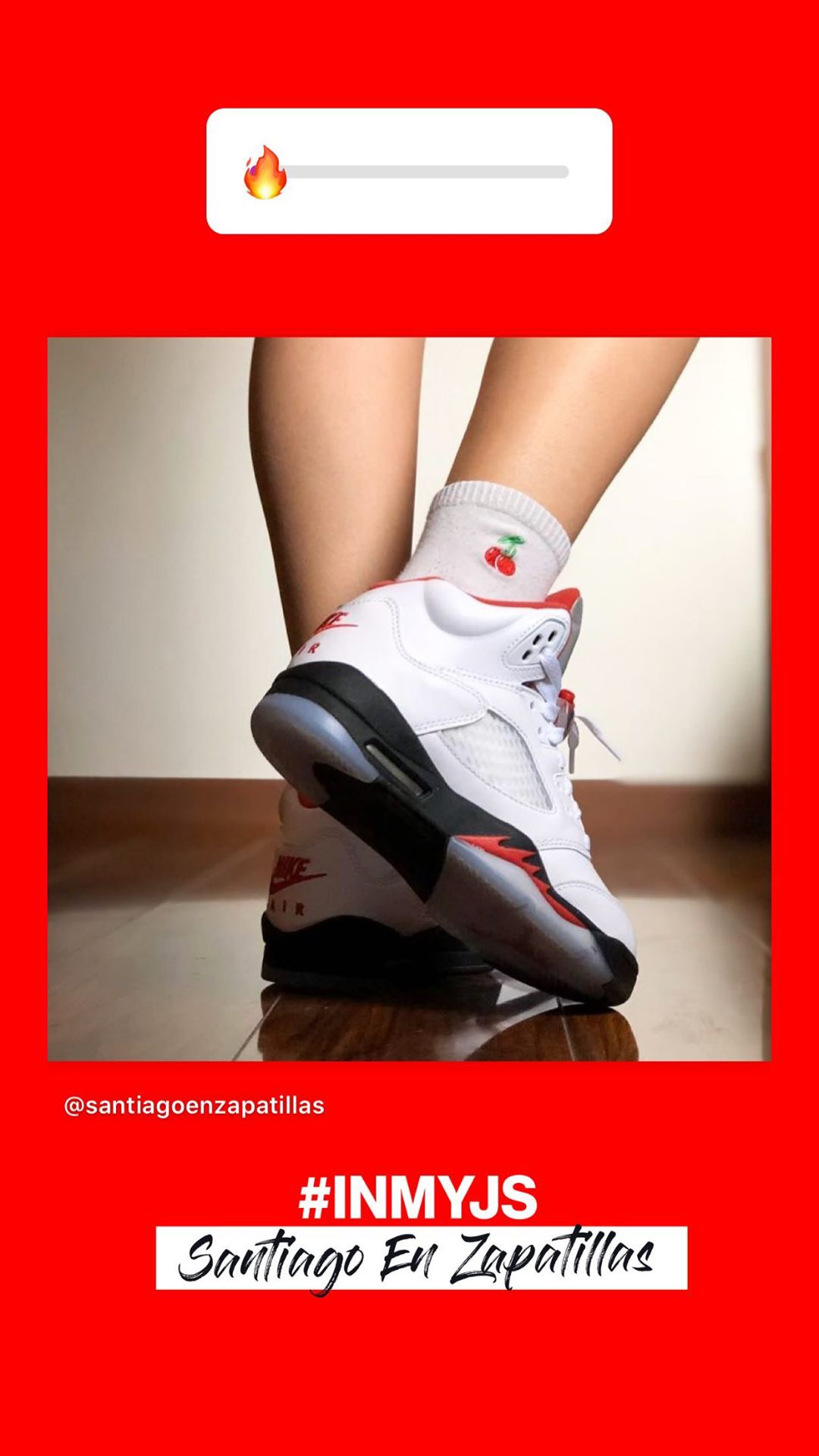 Michael Jordan redefined the game of basketball and the entire sneaker industry. What started in Chicago with MJ and a love of the game ignited a culture. That culture became the foundation of the Jordan Brand, and from there the Jumpman family was born. Today the Air Jordan shoes are as iconic as MJ himself.
Any sneakerhead will tell you that when it comes to sneakers, especially Air Jordans, their favorite pairs represent much more than just footwear. From what MJ did in them, to their cultural impact, to how they represent an individual's journey, the stories are endless.
Every Friday our community was asked to share photos of them in their favorite Jordans on social media using the hashtag
#INMYJS
. Select UGC images were reposed and shared on our @jumpman23 channels as part of
"The Encore"
campaign. The Jordan Brand is about community and accentuating the loyal collective Jumpman voice.
---
Role // Art Direction, Visual Direction, Design Execution
23LIVE x SNKRS
2020—21
Livestream Show with Social Support
23LIVE is the first-ever live show to premiere on the SNKRS App in which host,
Marcus Jordan
, brings on special guests to discuss all things Jumpman. Each episode is themed around new Jordan drops on SNKRS, celebrating the 25 year anniversary of the iconic Air Jordan 11 silhouette. Part of the draw to each episode being the release of a few thousand pairs during the livestream.
The show itself is broken up into four quarters just like an actual game, where Jordan Fam guests are invited on to chat about their favorite Jordans, are quizzed on their Jumpman knowledge in a section inspired by the shotclock itself called "Buzzer Beaters," and also had a little show and tell of the stories behind their own kick collections.
#JUMPMAN
---
Role // Concept, Art Direction, Visual Direction, Design Execution, In-App Designs
Jordan Family Brand DNA
2021
Social Talent Recognition
Welcome to the Family. MJ's dominance transcended beyond the court and helped set the foundation for the Jumpman community. In part, the Jordan Brand goes beyond the court and into the community, promoting entertainers and influencers of all kinds that take a stand in being committed to serving their communities to bring about positive change in society.

The goal of Jordan Brand is taking its basketball community and extending that to all elements of basketball culture, whether art, fashion, gaming, music or, of course, sneakers. The brand is constantly innovating ways to stay engaged in an authentically relevant way with younger fans.

The brand takes enormous pride in it's Jordan Family's work and is there to support and promote their successes at every step—be it a record breaking achievement on the court, recognition for leading the furthering of social justice initiatives, or phenomenal awards sweep at the Grammy Awards.

After all—Jumpman, is here for a reason.


---
Role // Art Direction, Visual Direction, Design Execution
PE Watch
2019—21
Player Exclusive Highlight Series
From a love of Air Jordans early on to the NBA courts, athletes joining Jordan Brand get the chance to create their own customized exclusive player edition (PE) styles. From custom AXXXV's to Russell Westbrook's popular Why Not? Zer0, PE Watch celebrates the unique qualities of each player and and premium design of the shoe. Each shoe is designed to the specific interests and hobbies of each athlete ranging from: hometown pride, pop culture, gaming, and even wine tasting.
Celtics forward, and Jordan Brand athlete Jayson Tatum's favorite part about his PE collection is: "Being able to use different fabrics and materials yet still prioritizing the performance of the shoe."
---
Role // Story Concept, Art Direction, Visual & Motion Direction, Design Execution
Carmelo Anthony's AJ35
"Carmerlot" PE
Rui Hachimura's AJ35
"Cherry Blossom" PE
Russell Westbrook's Why Not? Zer0.3 SE
"Ghosts" PE