Nike Cross-Category
Digital marketing
---
2018
Digital Campaign Graphics
JUST DON'T QUIT.

Throughout 2018 I had the pleasure of working the awesome team at AnalogFolk on all things Nike with. Digital content for the Just Don't Quit campaign was used in marketing materials and across all of Nike's digital platforms.


---
Role // Design Execution, Animation & Motion
Cross-Category Digital Support

2018
Email Marketing &
Digital Graphics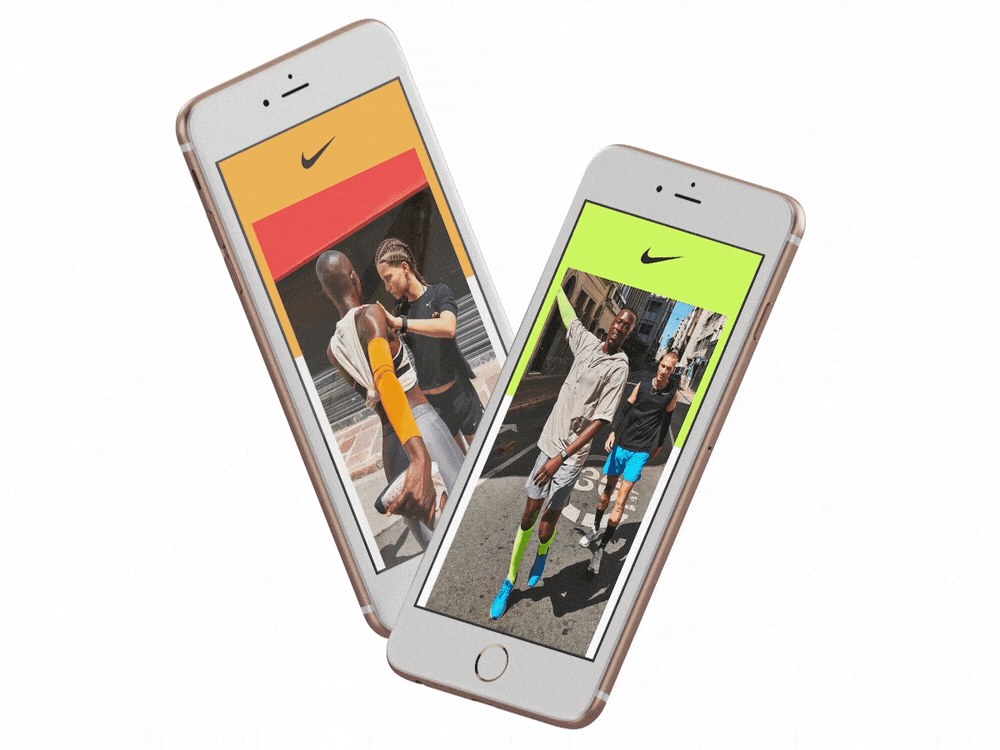 The cross-category work included mostly email comps and in-app layouts across many categories including footwear, running, sportswear, and training.

Our approach was to keep Nike ahead of the pack by updating current conventions in email marketing with modern yet, consumer-friendly design that continuously received increasingly high rates of interaction with subscribers and in-app users.


---
Role // Art Direction, Visual Direction, Design Execution, Animation & Motion
Nike Training Pro Welcome Kit
2018
Influencer Seeing Kit
For Nike Training that required digital mockups to give a clearer understanding of the idea. For Certified Nike Pro trainers we were asked to design a welcome kit introducing each athlete to the brand which consisted of patches, pins, and a notebook.

The conceptual set here features a circular weight plate, kettlebell, Nike Metcon shoe, NTC Pro badge.


---
Role // Art Direction, Visual Direction, Design Execution, Animation & Motion